Halloween recipes are a fantastic way to get into the spooky spirit and create delicious treats for your Halloween celebrations. Here are some fun and festive Halloween recipes to try:
1. Monster Eye Deviled Eggs:
Hard-boil eggs and slice them in half.
Create the "monster eye" by placing a sliced black olive in the center of the yolk.
Add red food coloring or ketchup for a bloodshot effect.
2. Mummy Hot Dogs:
Wrap hot dogs with strips of crescent roll dough to create the mummy's bandages.
Leave a gap for the "eyes" and bake until golden brown.
Add ketchup or mustard for the eyes.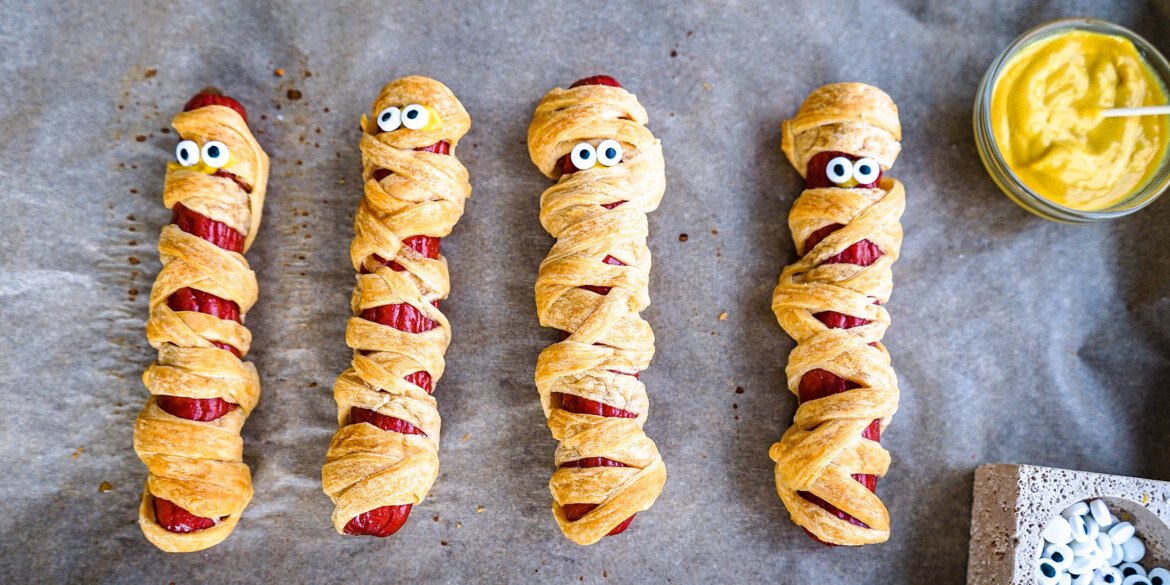 3. Pumpkin-Shaped Cheese Ball:
Mix cream cheese, shredded cheddar, and seasonings.
Form the mixture into a pumpkin shape.
Roll it in crushed nacho cheese chips to create a pumpkin texture.
Insert a bell pepper stem at the top.
4. Spiderweb Pizza:
Make a pizza with your favorite toppings.
Use ranch dressing or sour cream to create a spiderweb pattern on top.
Place black olives as spiders on the web.
5. Witches' Brew Punch:
Mix together green punch (lime sherbet and lemon-lime soda) for a bubbling brew.
Add gummy worms, floating "eyeballs" (grapes with a candy pupil), and dry ice for a spooky effect.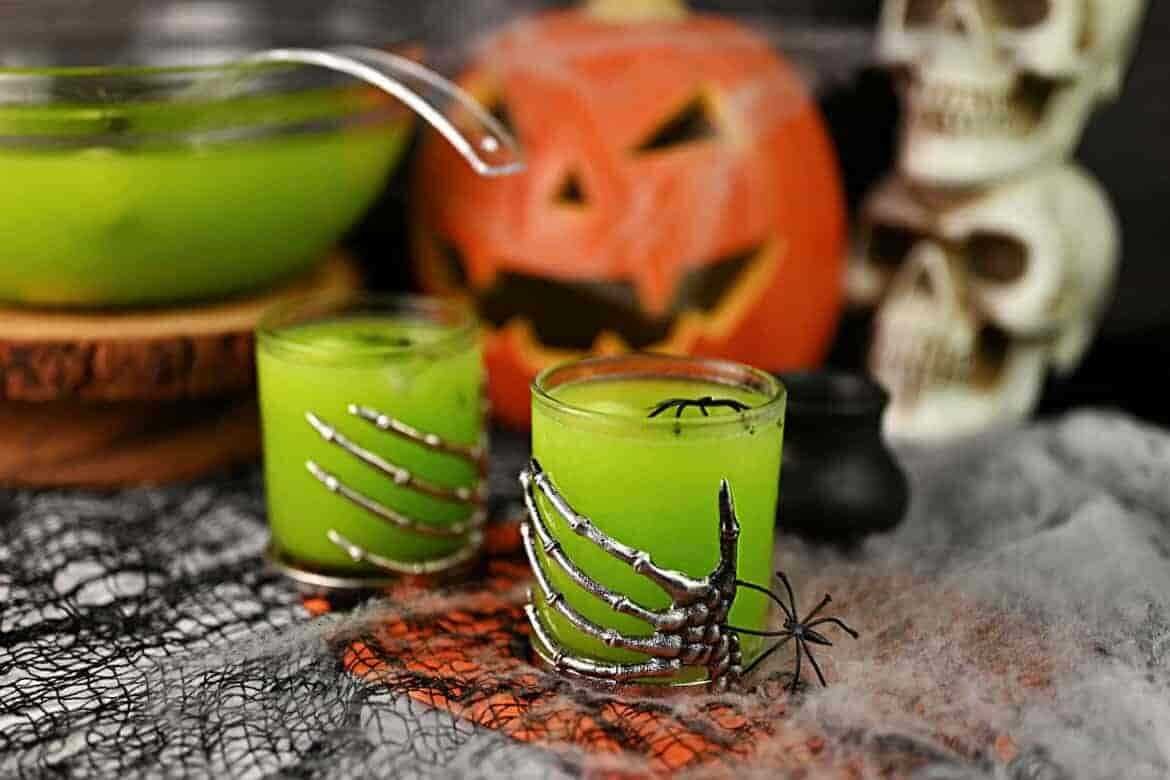 6. Rice Krispie Treat Monsters:
Prepare Rice Krispie treats and shape them into small, round "monsters."
Decorate with candy eyes, edible markers, and colorful icing for hair.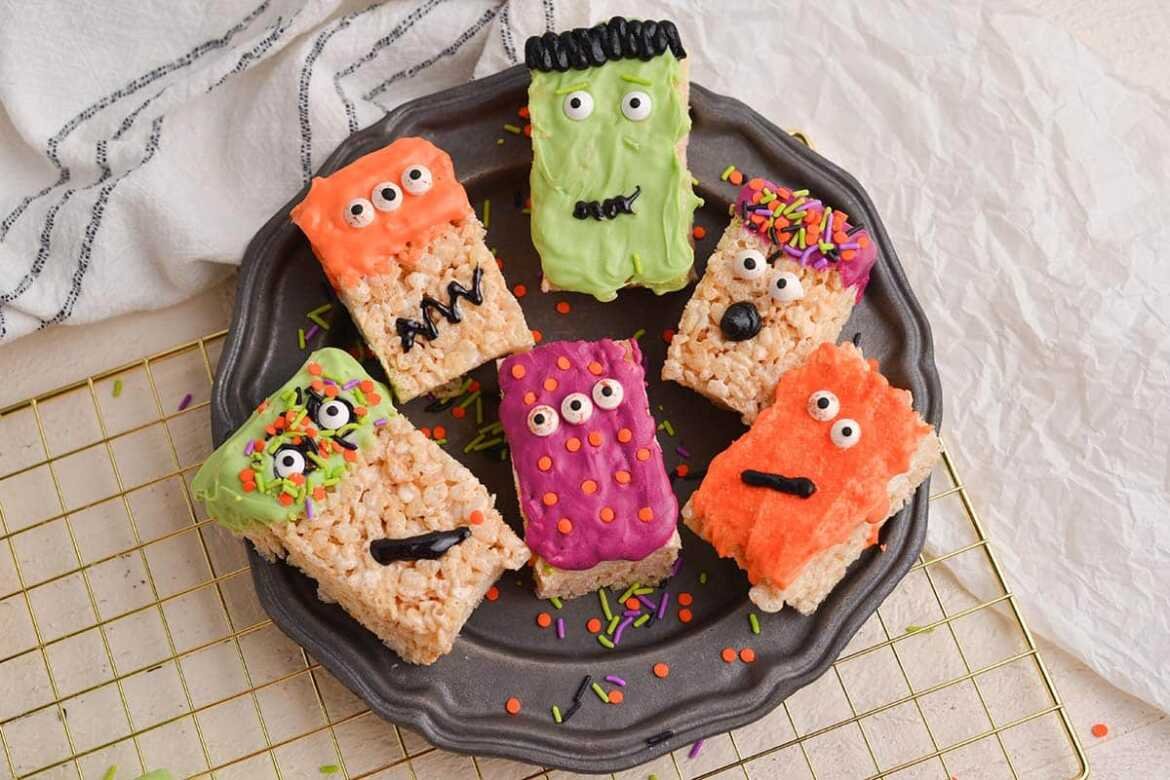 7. Pumpkin Spice Cinnamon Rolls:
Bake cinnamon rolls in the shape of pumpkins.
Decorate with orange icing for the pumpkin and green icing for the stem.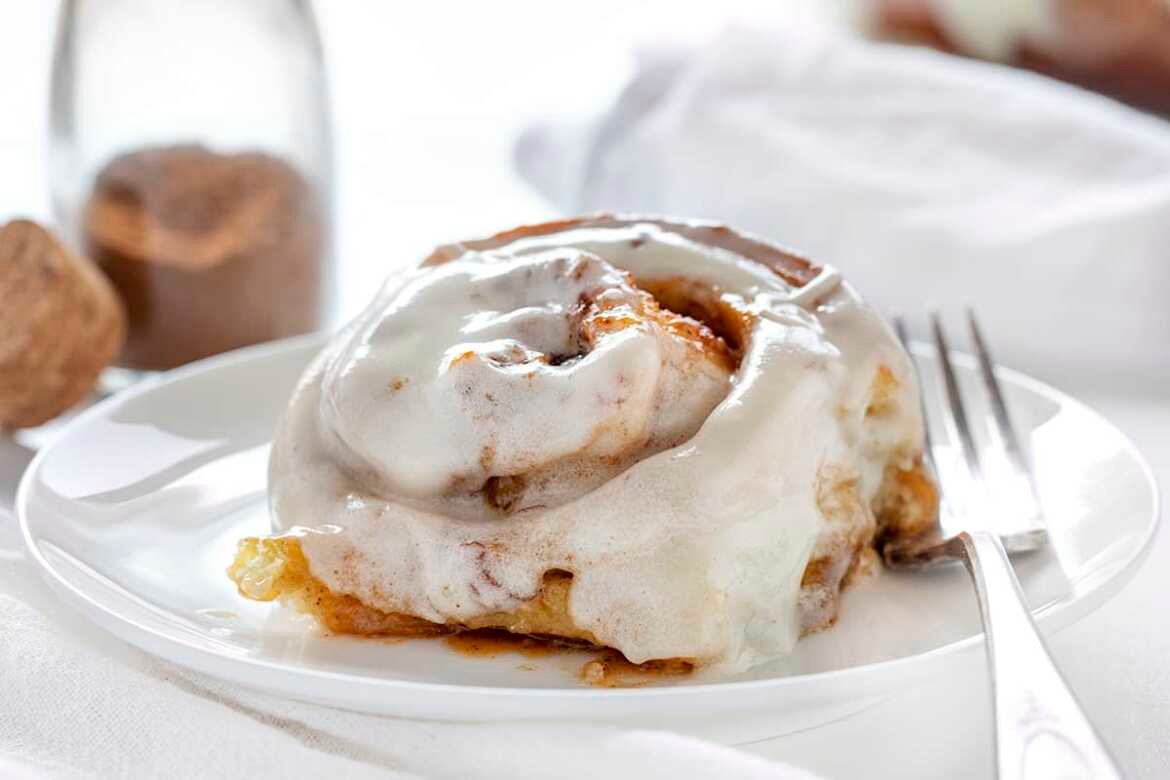 8. Witches' Fingers Cookies:
Make a basic shortbread or sugar cookie recipe.
Shape the dough into finger-sized logs.
Use a blanched almond as the "nail."
Add knuckle details with a knife.
Optionally, use red food coloring for a "bloody" effect.
9. Candy Apple Monsters:
Dip apples in caramel or candy coating.
Roll them in crushed cookies or candy for a textured "monster" look.
Use candy eyes and colorful icing for additional decorations.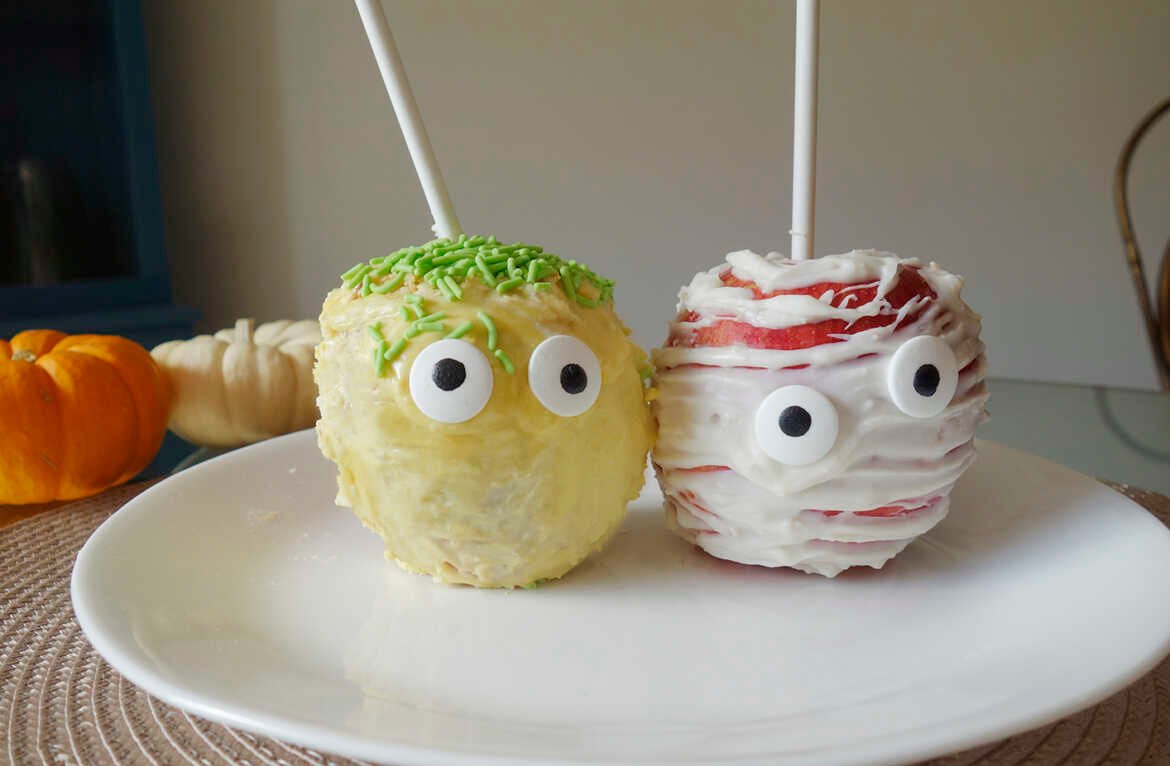 10. Mummified Chocolate Bars:
– Wrap chocolate bars with strips of white fondant or white chocolate to resemble mummies.
– Add candy eyes for extra effect.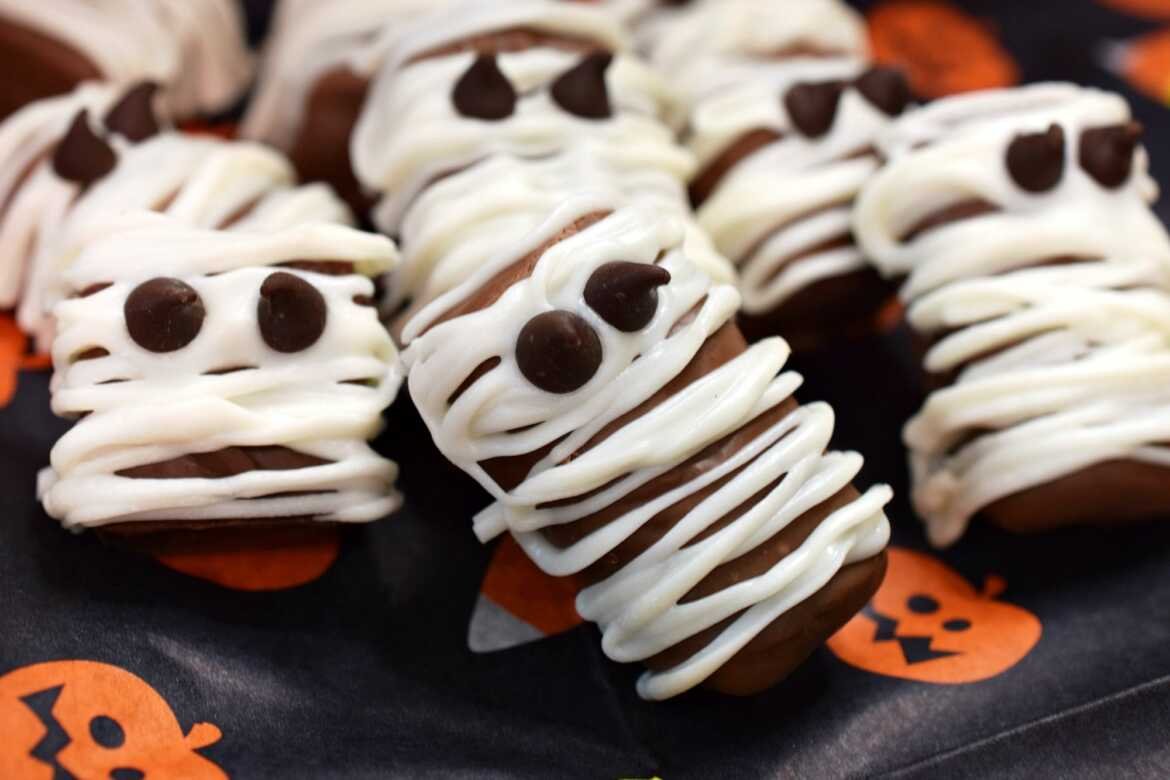 These Halloween recipes are sure to delight both kids and adults at your Halloween gatherings. You can get creative with the decorations and have fun making these spooky and tasty treats. Enjoy your Halloween festivities!